tracks in their own tracks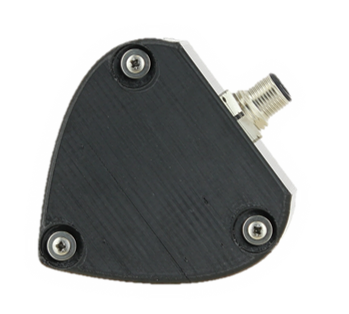 Small and practical, these modules revolutionize axle guidance
As part of our "Track in Track" axle guidance solution, the acquisition of the angle between the tractor and the trailed implement is ensured by a gyroscope couple. They both benefit from BusCAN technology for easy connection to the Xenius control unit with which they are compatible. Each of the two modules has a robust and compact frame giving it the IP68 protection index to withstand all conditions. Finally, the latter are equipped with an operating indicator to view the status (On/Off)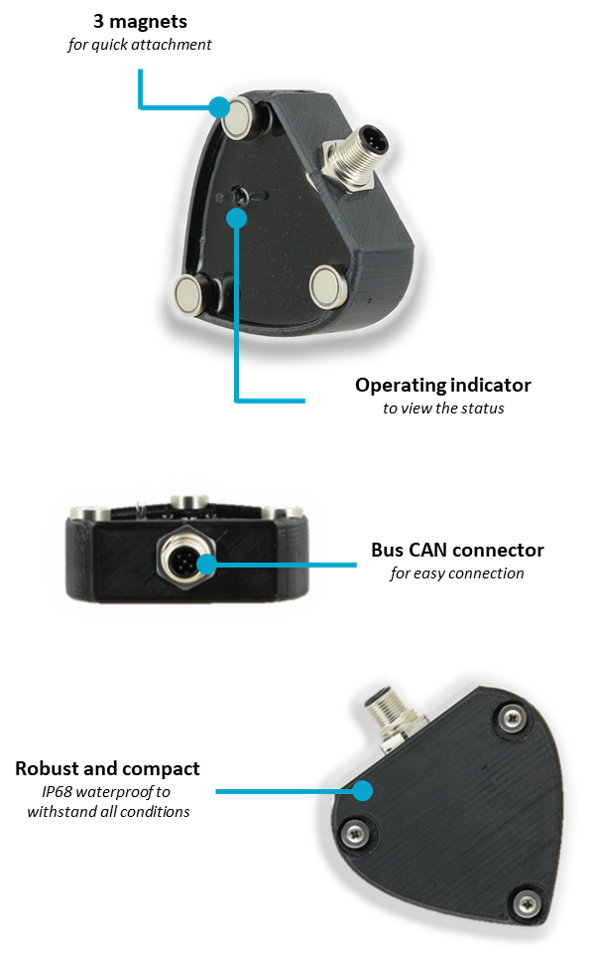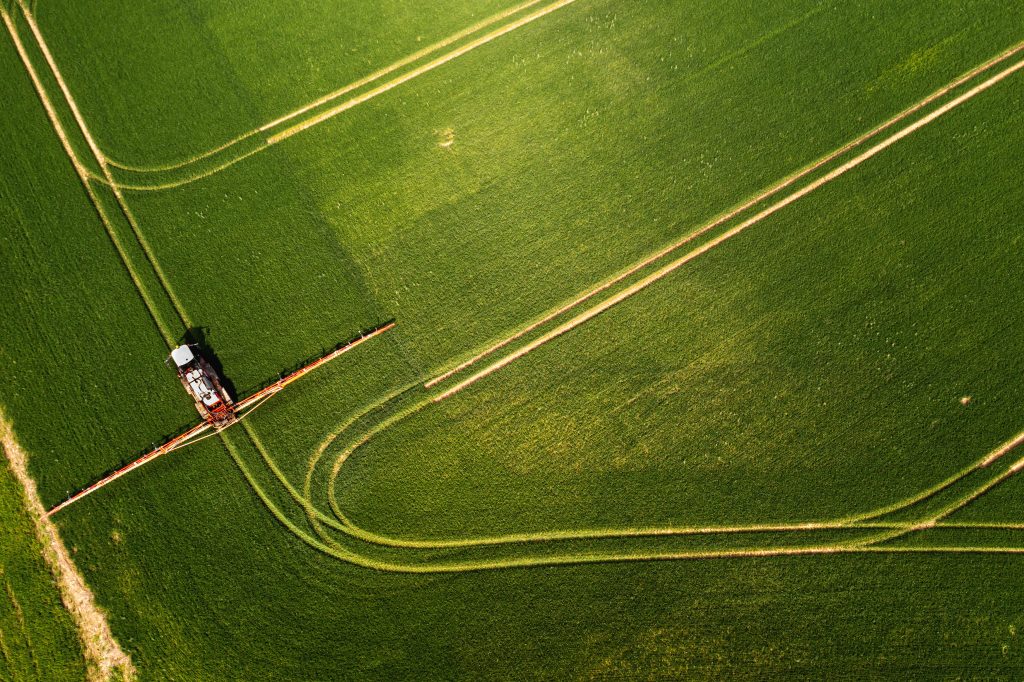 From angle sensors to gyroscopes
The axle guidance by gyroscope replaces the old axle guidance system composed of two angular sensors and the chain/spring system which represented a real constraint due to the manual installation of the system each time the sprayer is hitched up and unhitched.
From now on, with the new axle guidance system using gyroscopes, the rear angular sensor located on the axle of the sprayer is retained and the front angular sensor system and its chains/springs are replaced by two gyroscopes, the mounting of which is much simpler (fixings or magnets). The gyroscope couple also turns out to be more robust than the old system because it is insensitive to the grip of tall vegetation during work. Even at low speeds, the gyroscope axle guidance remains reliable.
For the installation of this new guidance system, it is necessary to position a first gyroscope on the rear axle of the tractor, and a second on the boom of the sprayer. The combination of the two makes it possible to calculate the angle formed between the tractor and the sprayer boom, and thus determine by calculation the steering angle to be applied to the rear wheels of the sprayer. This operation is possible thanks to the real-time acquisition of the angular speeds of the gyroscopes (in degrees per second) of the tractor and the sprayer.
Easy to install and without mechanical connection, equipped with a permanent automatic calibration, the system offers comfort of use for the driver.

The gyroscope guidance system is also of real interest: that of no longer having a mechanical connection. The two gyroscopes quickly attach to the tractor and the sprayer thanks to three magnets integrated by default. However, it is possible to fix them permanently with screws.